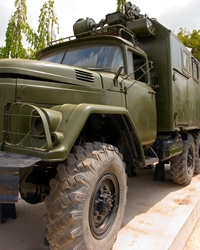 MIL-PRF-32348 TYPE 1
MIL-PRF-32348 Powder Coatings provide needed durability with the convenience of powder application. This product has been approved by the Army Research Lab, and is included on the QPD for use as a primer with chemical agent resistant coatings.
Product Features
Can be used as a primer under CARC topcoats.
Passes 1000 hours salt fog.
Passes 1000 hours humidity.
Withstands 100 lbs direct and reverse impact.
Approved by ARL, and included on QPD for MIL-PRF-32348 Type I.
CONTACT US
Phone: 1-800-524-5979
Online: Web Form