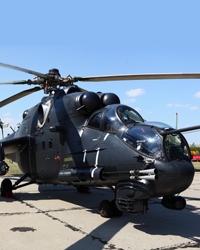 MIL-PRF-23377K Type 1 Class 2
MIL-PRF-23377K, Type I, Class 2 is a two component 2.8 lb/gal VOC compliant, epoxy polyamide primer. It meets MIL-PRF-23377K, Class 2 composition and performance specification. It is used as a primer under MIL-PRF-85285 polyurethane topcoats, or polyurethane chemical agent resistant coatings (CARC) specified in MIL-DTL-53030, MIL-DTL-64159 or MIL-PRF-22750 epoxy topcoats.
Product Features
2.8 lb/gal VOC.
Fast drying.
Excellent chemical, solvent, and corrosion resistance.
For aluminum with chromate conversion coating or anodized aluminum, it offers excellent filiform resistance.
Excellent hold out for high gloss topcoats.
CONTACT US
Phone: 1-800-524-5979
Online: Web Form