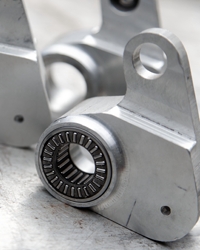 KEM Aqua® Wash Primer
KEM® Aqua® Wash Primer is a fast drying, one package, low VOC, waterborne primer designed to promote adhesion between the substrate and finish coats. It serves as a tie coat over steel, aluminum, galvanized steel, and nonferrous metals.
Product Features
Fast drying and fast recoatability.
Chromate free - no heavy metal hazard.
Water based - low odor - safer working conditions.
One component - no catalyzation or pot life.
Very thin film - like solvent based wash primer.
Use water for reduction and clean up.
Reduced fire hazards - possible lower insurance.
No critical recoat.
Air dry or force dry.
CONTACT US
Phone: 1-800-524-5979
Online: Web Form