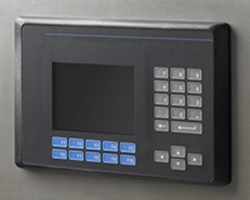 KEM Aqua® Bonding Primer For Plastics
KEM® Aqua® Bonding Primer for Plastics is a one component, low VOC, acrylic latex coating intended as a tie coating or adhesion promoting primer over structural foam plastics, such as polystyrene, polyphenylene oxide, polycarbonate, and gas counter pressure molded plastics. It can be topcoated with a wide range of coatings used in the electronic enclosure market.
Product Features
Fast air dry or force dry cure.
Low VOC - less than 1.5 lb/gal
Water reducible latex quality.
Low odor.
Single component - no catalyzation.
No critical recoat time.
Free of lead and chromate hazards.
May be applied using a wide variety of application equipment.
CONTACT US
Phone: 1-800-524-5979
Online: Web Form