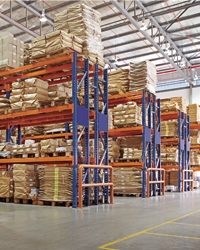 Fast Dry Acrylic Enamel
Fast Dry Acrylic Enamel is a high gloss, durable acrylic enamel. Its fast air drying properties make it ideal for coatings various metal products.
Product Features
Very fast air dry.
Good gloss and color retention.
Good one coat protection.
High gloss.
May be catalyzed with Polane Catalyst for increased hardness and improved resistance properties.
Available in broad range of colors.
Free of lead hazards as packaged in compliance with Consumer Product Safety Commission's (CPSC) 16 CFR Chapter II: Subchapter B, part 1303.
CONTACT US
Phone: 1-800-524-5979
Online: Web Form