The Sherwin-Williams Company with more than 140 years of experience in product finishing technology, serves the products finishing market through a North American network of company-owned locations and with expanding global reach.
Markets We Serve
News & Events
02/25/2013
Sherwin-Williams Announces 2012 ProVisions™ Vendor Award Winners. Read More.
10/01/2012
Sherwin-Williams Adds Satin Sheen to RAL Color Program. Read More.
08/19/2012
Sherwin-Williams adds Sher-Wood® F3 Hi-Bild PreCat Lacquer to Formaldehyde Free Line. Read More.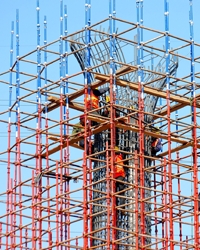 Featured Product / Service
RAL Color Program Super Durable TGIC-Free Powder Coatings
RAL Color Program Super Durable TGIC-Free Powder Coatings are recommended for a broad range of interior/exterior decorative applications. They are designed for superior weatherability compared to standard TGIC polyester powder coatings.
Environmental & Sustainability Commitment
Sherwin-Williams commitment to the environment and to your business extends throughout our laboratories, manufacturing facilities, and distribution systems. As an industry leader, we invest millions of dollars a year in the research and development of innovative environmentally friendly coating solutions. Learn More.