宣伟公司(Sherwin-Williams )在产品涂料技术方面拥有 140 多年的经验。通过公司的北美销售网络以及全球销售渠道,宣伟公司服务于产品涂料市场
新闻
02/25/2013
Sherwin-Williams Announces 2012 ProVisions™ Vendor Award Winners. Read More.
10/01/2012
Sherwin-Williams Adds Satin Sheen to RAL Color Program. Read More.
08/19/2012
Sherwin-Williams adds Sher-Wood® F3 Hi-Bild PreCat Lacquer to Formaldehyde Free Line. Read More.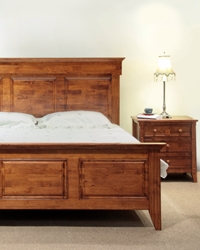 特色产品/服务
SHER-WOOD® KEM Aqua® 加上清除
Sher-Wood® Kem Aqua® Plus is a high quality, water reducible, self-seal clear for finishing furniture, cabinets, and a wide variety of wood and novelty items. It contains a UV absorber to significantly reduce natural wood discoloration due to sunlight. It meets the test requirements of the KCMA as a self-seal system.
环保与可持续性承诺
宣伟公司对环境和您的业务作出的承诺贯穿我们全球的实验室、生产车间以及分销渠道。作为一位行业领导者,我们每年投资数百万美元于创新型环保涂料解决方案的研发。 了解更多